Carl Teychene
Osteopathic Manual Practitioner
M.Ost., D.O.M.P.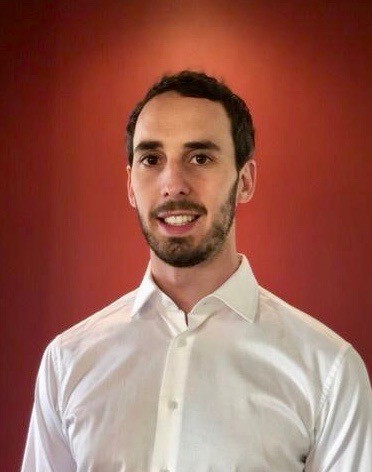 Langues: French & English

Email: carl@ottawaosteopath.com
During my career, I have worked both in France from 2013 to 2016 and in Canada from 2016. I have a diverse professional experience that I developed
treating people of all ages
(babies, children, adults, seniors, athletes, as well as prenatal and postnatal support).
Please note that I am not a medical doctor
Ottawa Osteopathy & Sports Therapy provides professional and personalized health care for both athletes and the active population in a private clinic setting. Our treatments combine the evidence-based success of the sports medicine model with the growing demand for holistic care. We offer osteopathy, physiotherapy, massage therapy, athletic therapy, and kinesiology, all within the same clinic.
Ottawa Holistic Wellness provide a truly holistic approach to you and your health.Ottawa Chiropractors, Osteopaths and Mental Health Therapists working with a diverse team to provide all round healing We can identify and treat the underlying causes of your symptoms and give you deep, long lasting healing in body, mind & spirit.
Aliquam commodo enim in risus efficitur, in hendrerit dui pellentesque. Duis hendrerit ac felis sed tristique. Morbi a tortor ligula. Nam convallis purus id sapien euismod tristique. Ut eget posuere felis. Nam arcu diam, posuere ac auctor ut, sollicitudin gravida erat. Praesent laoreet est eu arcu convallis auctor.
The Dauphine Institute of Osteopathy. It is a five–year full-time program recognized by the Ministry of Health of France.
The focus on the training was an
holistic approach
to patients health, covering a wide variety of dysfunctions including structural, functional, visceral, craniosacral, Jones (Strain-Counterstrain), Mitchell (muscular), nerves manipulation, GOT and pediatric osteopathic treatments.
Professional rugby team of Drancy
Professional soccer team of Drancy
Visceral Manipulation 1 – 2 – 3 – 4
Primitve reflexes with NGT 1 – 2 – 3 – 4
Neuro Muscular Stabilization Part 1
Neuromeningeal Manipulation Part 1
McKenzie Institut  Part A
Mulligan Concept Upper Quadrant
Complete Concussion Management
Back pain (lower-middle-upper)
Concussion
Abdominal functional symptoms
Cranio sacral therapy
Carl made a thorough assessment of my condition and then administered a treatment plan that was right on. My pain disappeared and had much better range of motion. He is a caring and devoted professional.
I can't thank Carl enough for his help getting my concussion symptoms back under control. After aggravating my concussion I was unable to walk outside for a few weeks and what I had tried in the past wasn't helping. Carl's cranial osteopathic treatments have been an integral part in helping me get back on track and healing. Seeing a steady improvement from week to week, I feel completely safe and comfortable with letting him make the decisions on what should be our priority in terms of helping me heal effectively and efficiently.
Carl is a very good osteopath. You will see results immediately. I went with a lot of pain more than a month ago and I would assure that without his intervention I would still have it. I definitely recommend him.
Carl is very professional. He got to the point quickly and made quick pain relief on my back, so I could start doing something I couldn't at the beginning, such as bending my back to put on socks. It took only two sessions of treatment to help me fully recover after I injured my back at the third time. Thanks to Carl!
Go see Carl! I've spent hundreds and hundreds of dollars on chiro, physio and massage to no avail. A few visits to Carl and I am back to my full yoga practice. Thank you Carl!
It is my first experience with an Osteopathic Practitioner. Next week I will have my third session with Carl and I am very happy about it. I had a terrible back pain, migraine and some other minor pains. I would like to say after two session treatments, now I can live my normal life. He is also very friendly and generous with his time.
Do you have any questions?
Feel free to ask me any questions you may have, either by phone or e-mail. You could also fill in the contact form. I wil do my best to get back to you as soon as I can.
Phone number:
(613) 521-3222
E-mail:
carl@ottawaosteopath.com