Osteopathy for sleep disorders
Restorative sleep is what helps us wake up ready to tackle the new day. A good night's sleep doesn't only recharge your batteries; it also helps keep the body in good physical and psychological condition.
Patients with sleep disorders are often surprised by the quality of long-term solutions provided by osteopathy.
External factors, such as daily stress, anxiety, overexposure to screens and muscular tension caused by bad posture can lead to sleep disorders.
Sometimes, the body receives significant cognitive and physical stimulation right before bedtime.
The osteopath will intervene at the level of the neurovegetative system (NVS), which is the system that is responsible for dealing with this stimulation.
The Neurovegetative System
This system regulates the organism's various automatic functions, such as digestion, respiration, arterial and venous circulation, cardiac frequency, secretion, and excretion.
This system is made up of opposite and balancing sub-systems.
The parasympathetic system:
It is responsible for the general slowing of organs, stimulating digestion, and releasing insulin, among other functions.
The sympathetic system:
This system is the organism's fight or flight mechanism and helps it to prepare for physical and intellectual activity. It is responsible for bronchial dilation, acceleration of cardiac and respiratory activity, pupil dilation and increased secretions, most noticeably, sweat.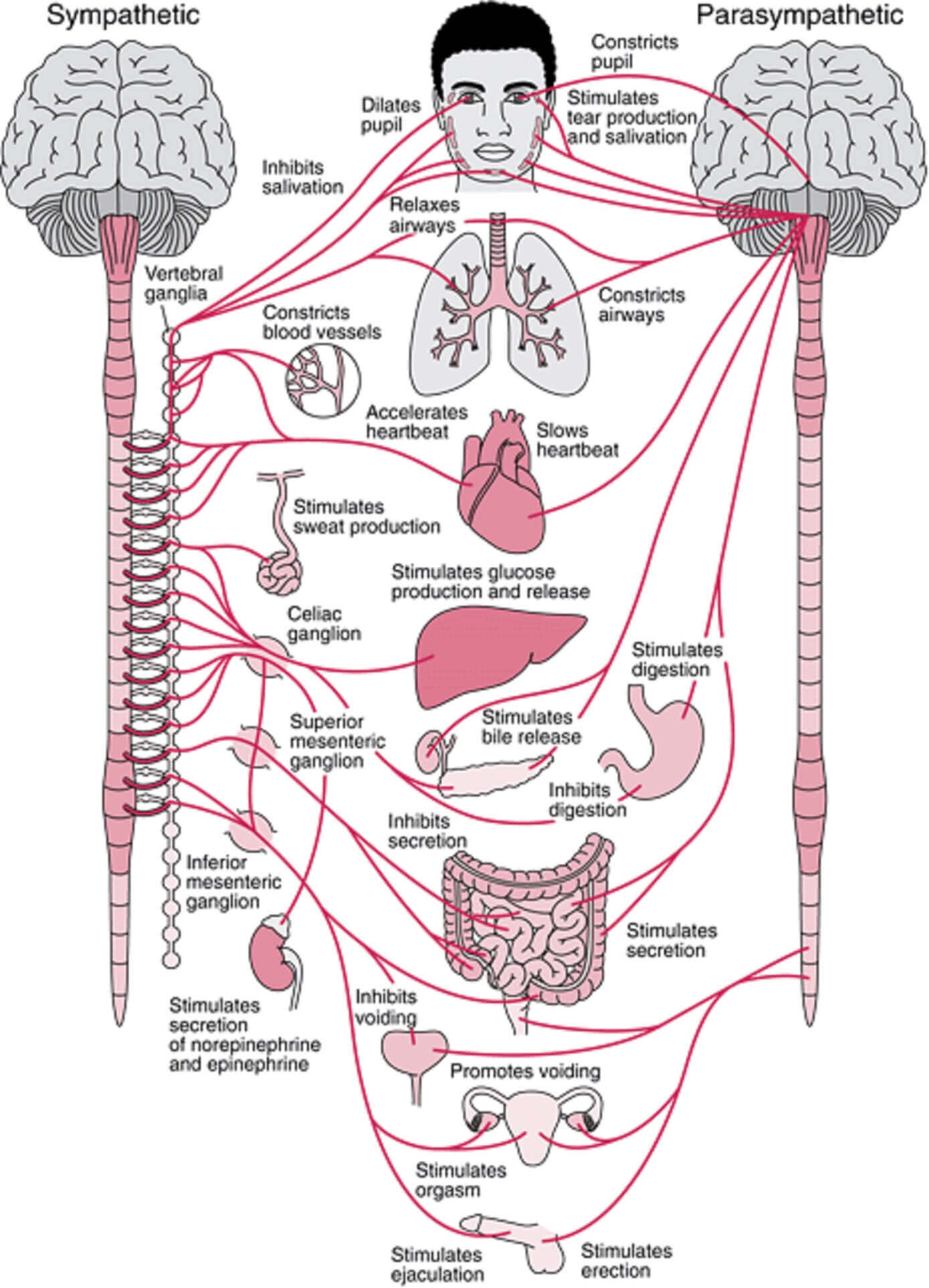 Sleep disorders in two categories
Dyssomnia
A group of symptoms that alter the quality and quantity of sleep. Dyssomnia affects middle-aged adults primarily, and reported symptoms include problems falling asleep, and frequent or early waking.
The causes are:
Pain / Stress
Migraine / Headaches
Medication
Alcohol/Drugs
Environment: dound, light
Parasomnia
Restlessness, emotions, abnormal and unconscious perceptions and dreams that happen during a period of sleep are all symptoms of parasomnia. It affects children primarily.
Examples:

Confusional

Awareness


Somnambulism




Night terror

Nightmare
How osteopathy can help with sleep disorders ?

For conclusive results when it comes to sleep issues, the osteopath will focus on the neurovegetative system, most notably the parasympathetic subsystem.
To accomplish this, he or she will certainly practice craniosacral osteopathy.
The craniosacral region includes the bones of the face, skull, mouth, larynx and extends to the lower part of the spinal cord by a system of hydraulics and membranes, all the way to the sacrum.
Gentle osteopathic manipulations allow the craniosacral system to heal seamlessly, as opposed to a more mechanical approach that evaluates and repairs the problem.
Knowledge of the patient's lifestyle and a thorough osteopathic exam allow the osteopath to treat the various zones in the body that brought on the sleep disorder. Quality sleep generally returns after two or three sessions.
Osteopathy can also predict sleep disturbances during difficult times (professional stress, daily personal concerns) and prevent them from leading to other problems (irritation, fatigue or distraction).
3 different and complementary methods to offer a maximum efficiency :